EE Discover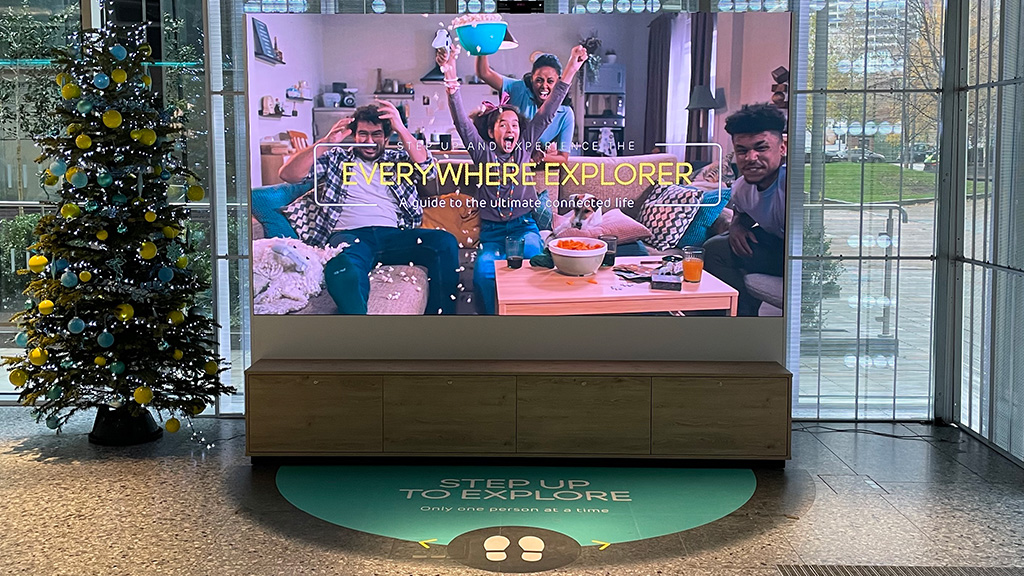 Client: EE
Agency: Publicis•Poke
01-01-22
1 Braham was a brand new, flagship, experimental store launched in late 2021 in the ground floor of the BT/EE HQ in London's Aldwych. We were engaged to produce a comprehensive set of experiences for this future facing store which would be a testing ground for their retail experience ambitions.
I worked across a great many touchpoints in store, but this one was special as I not only helped conceieve and produce it, but I also took the unusual step of doing much of the development work myself, utilising new skills in Touchdesigner which I had started learning in lockdown for personal work.
This experience was a touchless interactive screen with some bespokely filmed content which explored the full range of EE's digital lifestyle offerings, showing their network in action both at home and out and about.
The piece went through many iterations with a long prototyping stage as we worked out the best interaction methods and storytelling modes. I took this from basic prototype to final production installation in store over a period of six months and had a hand in content, architecture, hardware specification and operational architecture as well as the technology and source code.
--