EE Air Suburbia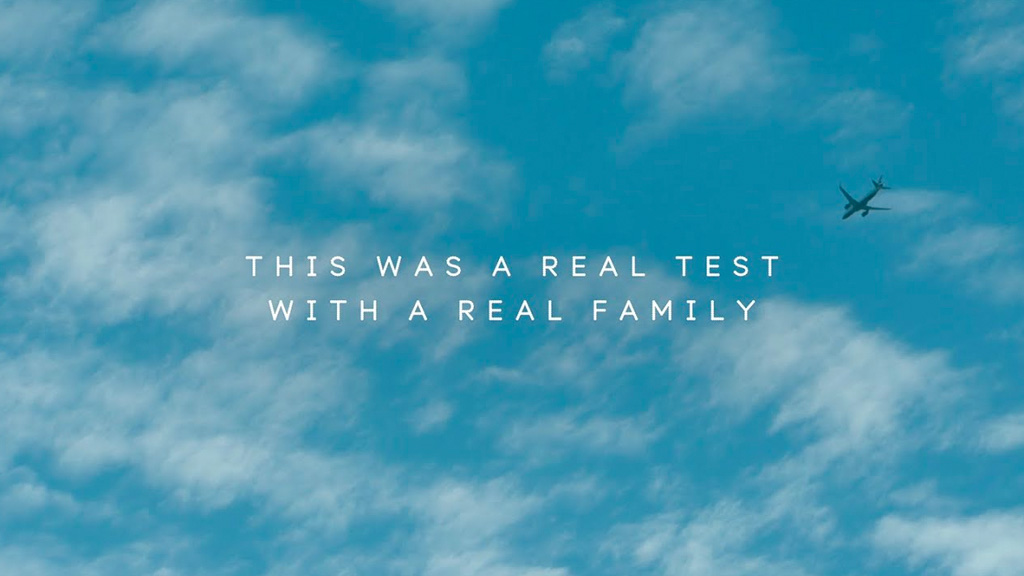 Client: EE
Agency: Saatchi & Saatchi
13-03-22
"Hey Andy - do you think you could land a plane over a home broadband connection?"
That was pretty much the call I got from Saatchi's creative director which led to this wildly successful campaign for EE. I'm fairly used to having pretty direct answers when I get a brief, but this was clearly going to be something next level. This piece of film was the follow up to the very popular 'Remote barber' spot which I had also acted as technical advisor on.
Through two months of creative development and pre-production, I worked with my Publicis Groupe colleagues at Saatchi to focus in on what we could defensibly use to tell this story. It was vital that this execution was more than just smoke and mirrors. We really did land that plane at Cambridge airport and it really was our technology and the EE network which helped it land safely.
Clearly, in an idea as big and complex as this, you have to find focus points to start exploring. My initial work defined 4 clear areas that broadband could deliver aspects of ATC operations: weather reporting, radio comms, flight tracking and airfield visibility. Each of these elements was then expanded into a technical stack, production requirements and a partner brief. In addition, I made suggestions for how the elements would show up in camera and helped the creative teams refine the narrative to ensure that we weren't making indefensible claims and that the real power of the network was at the heart of the story.
I then worked with the production team to assess proposals from tech partners and brought on a great company that delivered on time and on budget.
Most of all, it's the piece of work that is most useful in explaining to my mum what it is I actually do for a living. :-)
--