EE Gaming Unboxed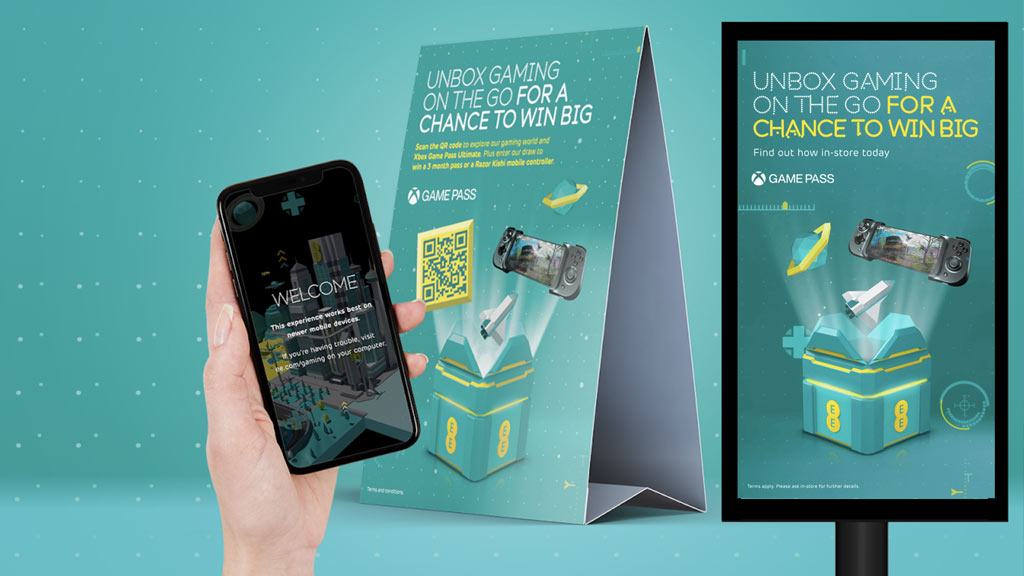 Client: EE
Agency: Publicis•Poke
24-04-21
For the launch of EE's new gaming bundle, we subverted the common gaming mechanic of lootboxes to bring what you can do with the network to life. This was an ideal candidate for Augmented Reality, taking advantage of a dwell time moment in store to give our customer a short, delightful and informative experience whilst they waited for an advisor.
POS material was placed near waiting areas in store with a QR code which then activated a custom made Web AR experience built on the Zappar platform. This included a complex, multi section animated scene as our gaming offer 'unboxed' in front of the customer, letting them explore our 5 key product benefits were dramatised in a rich animated gameworld.
We pushed the Zappar platform beyond its limits, even inventing a better pipeline to keep things snappy and performant, even on older devices.
The result was the first successful nationwide rollout of a WebAR experience to the EE Retail estate across over 560 stores, with average POS engagement pushed well over a minute.
--