Project Angel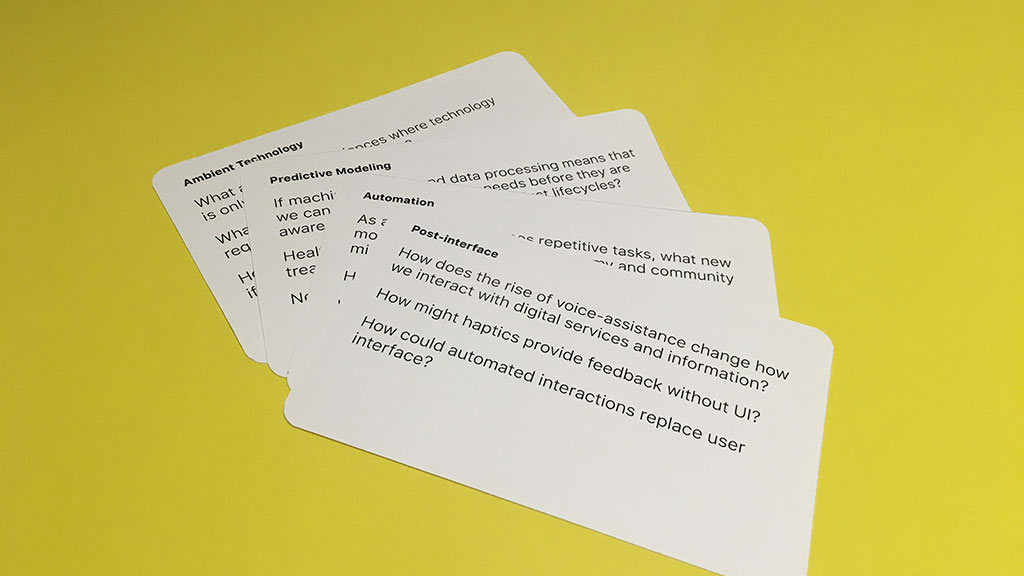 Client: Confidential
Agency: Wolff Olins
02-09-17
This project remains highly confidential as it forms the background of an ongoing strategy which the client continues to utilise
Across a six month programme in London, San Francisco and New York, I worked in small four person team with 25 senior leaders from this leading global retail operation. The task was to set a new vision of their next five years of retail innovation.
By focussing on four key narratives, we rewrote the rulebook on consumer personas to present a detailed narrative on the lives on three people that would enter the retail space. The question at hand was not how we sell to them, but how we could utilise all of the strengths and unique qualities of the business to enrich their lives, making them passionate followers of the brand, even before purchase.
I contributed a detailed view of the tech-enabled world, drawing on trends, technologies and shifts in culture which are impacting us all as we move into the next phase of digitally enabled evolution.These included some hard-hitting provocations on isolation and loss of agency through technology which helped steer the leadership group through the challenges which innovation can present. Some of these excerpts can be read here.
I also produced a toolkit of technology disruptions which were used to interrogate and challenge the client's own received wisdom and assumptions and to approach each element of the strategic plan through fresh eyes.
The outcome of this work was a new, bold strategy in which the idea of what a 'shop' was could be deconstructed entirely, leading to bold new retail spaces which can function as a public domain for ideas, creativity and inspiration. This programme is being rolled out globally.